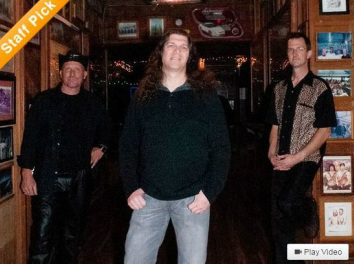 ArtistSignal has selected Unpaved Highway as their Staff Pick for July 2016. We joined ArtistSignal in June of 2015 as a place for listeners to easily download our songs and create a kind of shop that we don't have to pay to set up, create and maintain. There are a few other benefits to this site. Fans log in via Facebook, so we know who you are and can connect with you. Fan votes are a sign of support, and the rankings and vote counts are a sign of popularity (vanity numbers). The top receiver of votes each month gets $1,000 and the other artists get a cut of $5,000. The money Unpaved Highway earns from the site each month has helped us to maintain our website, develop our new logo and paid our monthly costs for marketing expertise via
WeSpin.co
. But what matters most to us on the platform is when you download our music and connect with us directly.
Fans rarely use the site as designed, to explore new independent music and vote for the newly discovered bands. ArtistSignal is much idealized and trying new schemata to find a way to perfect a system that does not exist. Like similar websites we have found, it is mostly musicians supporting musicians. Most sites try to attract you, the listener, but only attract musicians to support themselves and other musicians for whom they have empathy. That is not to say that the artists don't have their own family, friends and fans voting for them; however, the majority of support comes from fellow musicians. It is because of the support, camaraderie and friendships we have developed via ArtistSignal over the past year that we have consistently been in the top 25 of vote recipients.
Ownership of the site has changed recently. The site started placing ads and lowered their top prize from $10,000. The split of $5,000 of has not changed. Money has seriously corrupted the site. A few months ago groups of musicians began banding together to create voting groups. Cheating has also entered the picture, making the competition for the top prize impossible to reach while maintaining integrity. This has fractured the mutual musician/fan support. ArtistSignal is doing what they can to repair these issues, but to fellow musicians on the site, the cheating seems to have been ignored; thereby deemed acceptable.
Regardless of the issues and changes that ArtistSignal is going through, it is an honor for us to have been selected as a Staff Pick for July. We did not contact them to request their consideration; we were contacted in June with their decision. We are grateful to ArtistSignal for all of their support of independent musicians and proud of our accomplishments on their site.