In June we created a new logo for Unpaved Highway [see
http://unpavedhighway.com/1/post/2016/06/unpaved-highway-logo.html
to learn about the process for making the logo], but knew it would not work for all situations. In particular, we wanted to create something that can work in a square of round shape for social media. We also wanted to make sure it would work for merchandise.
I went back to Hampton Lamourex from
TS95 Studios
, with whom we designed the logo and have developed a great working relationship. He was kind enough to provide his ink sketches of his ideas for the monogram. I liked the diamond shape and the one at the bottom, with the curve between the U and H. I was not completely convinced that the arrows were going to work.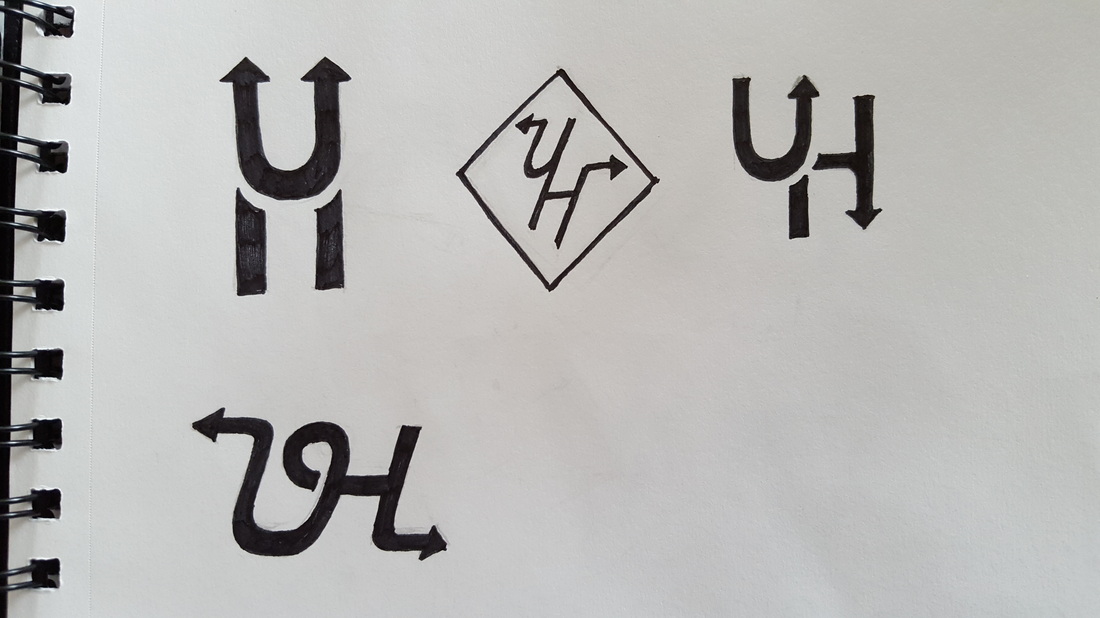 I had designed an idea with the U and H stacked on top of each other. I kicked around some variations and ultimately designed one in the middle on the bottom. He did not like the stacked idea. It was too unclear, even though the shape was good as a steering wheel and the shape of a person. Hampton also designed several other ideas around the circular idea with the lettering side by side. I was really taken with the upper left version with the enclosed circle. It somehow reminds me of something 50's style. I like how it was the same right-side up and upside down. I knew we were close.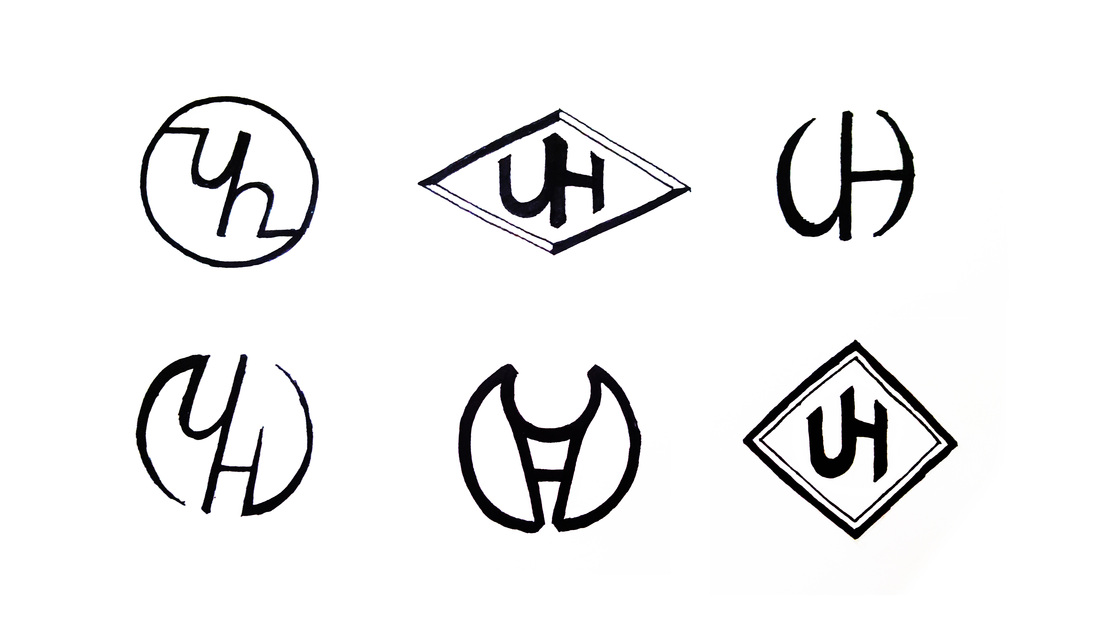 Hampton felt we should go back to the original logo design of the lettering and provided some more hand sketched ideas.

I went back to the original font (Highway Gothic) and liked the tilt on the lowercase h. I went back to the U shape from the logo and flipped it, like the circular design I liked from the previous version. I added the tilt on the H, which mimics the tilt on the V in the original logo. It also mimics the same motion in the bottom of the logo for the H and A. Hampton sent some digitized versions that were spot on. I tried a filled in black square, black square with a white circle, and just a black circle. I sent them out to a select few people for a quick vote. The black circle got as many votes as the other two combined. I concur with the vote, going back to the symmetrical design I have been drawn to, the round shape is symbolic of a wheel, steering wheel or round headlight shape. I think it will be ultimately cool on a CD or even vinyl.

What do you want to see the new monogram on?